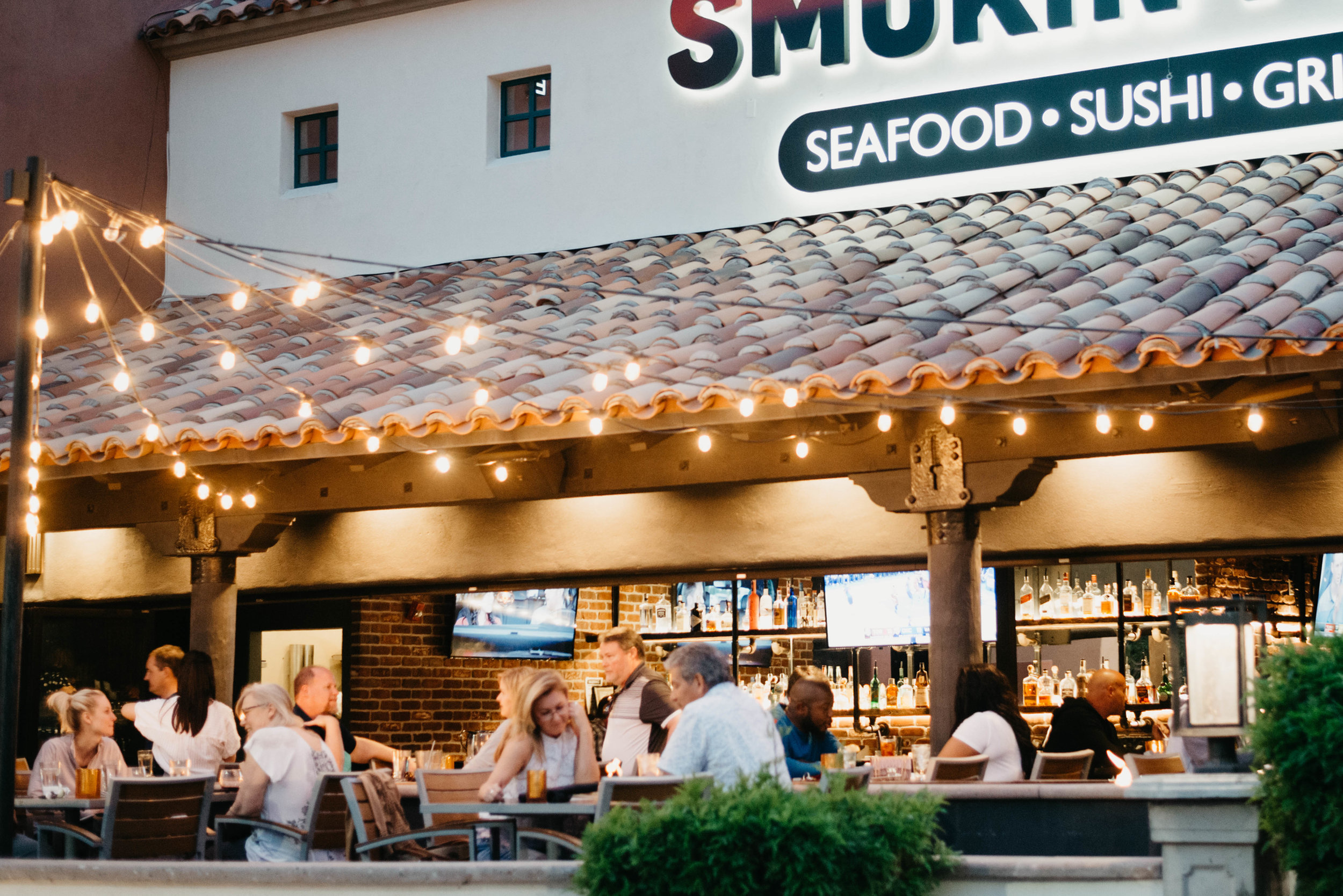 Here at The Falls, we are in the perfect location for access to all of Idaho Falls' downtown restaurants.
Breakfast:
Smitty's--try chicken and waffles or their german pancakes with lemon!
Shari's--try their french toast and all-american cuisine 24 hours a day!
City Bagels and Bakery--try their nitro cold brews and bagel breakfast sandwiches!

Lunch:
Snake Bite--try their artichoke dip, and grilled burgers (cash only establishment)!
Uncle Benny's--try their specialty pizza, "The Idahoan" (potatoes included)!
The Bee's Knees--try their fire grilled entrees and "House Kick'n Cocktails!"

Dinner:
Smokin Fins--try their chipotle balsamic brussel sprouts and many seafood options!
Stockman's--try their amazing burgers, salads, and steaks!
Mckenzie River Pizza--try their pastas, paninis, pizzas, and more!

Snacks:
Love at First Bite--try their cupcakes, cookies, strawberries, and gourmet sweets!
Pick Me Up Drinks--try their sugar cookies and dirty drinks (flavored sodas)!
Reed's Dairy--try their famous "Brown Cow" ice cream treat, grilled cheese, and milk products!